Everybody knows about the beauty and the quality of marble. Whatever the color marble has it always shows out the best results. Generally, marble is perfect in interiors for flooring, countertops, and wall cladding. From white, green, beige, brown, pink, red, and black there are numerous Indian marble shades available in the market. It is a metamorphic rock, which shines after polishing. Marble slabs are derived out of marble stone blocks that are hard, intense, and homogeneous. If you are planning to bring home this resilient stone then you can check below the top 5 best Indian white marble for your home.
White Marble itself drives out its color i.e. White. Makrana White Marble is one of the most used flooring stones for homes as well as offices. India is one of the major origin countries of Pure White Marbles. You can find the various white marble flooring, texture, and designs in the gallery. The floor fitted with pure white makrana marble gives an immense look to your home and office flooring.
White marble is a very popular material for flooring, and there are some great reasons because It looks beautiful, it's durable, and it won't stain as many other materials will over time.
The appearance and feel of White marble texture are totally different as compared to other stones. With the dark granite stone, the border pattern of floor white marble design gives an attractive look to the flooring of the home. Nowadays, the vast use of Makrana Pure White Marble can be seen in the hotel's lobby, commercial malls, etc. because of its original purity and shiness. If you are planning to bring home this resilient stone then you can check below the top 5 best Indian white marble for your home.

TYPES OF WHITE MARBLE
Makrana Pure White Marble
Makrana White Marble is the best quality marble. Basically, Makrana Marble is durable and becomes shinier with time and usage. It originates and produced in Rajasthan, India. Taj Mahal, Birla Temples, and many other historical monuments are of Makrana marble.
Makrana White Marble is widely popular for flooring due to its outstanding white look. It has a smooth and shiny finish. It can be also used for wall cladding. Makrana Marbles are long-lasting and highly durable. These marbles require no chemical treatment as they are totally pure.
Opal White Marble
Opal white marble is a kind of marble that is quarried in some parts of India. This white marble has a consistent structure and the slab sizes are big. Because this is very pure calcite it is backlit like onyx.
Opal White has an elegant, clean look that lends itself to the modern contemporary kitchen. Although white marble can scratch, scrape or stain, because it is a softer appearance manufactured goods, if you are willing to keep it sealed and understand the recommended maintenance, it will be a beautiful addition to your home. As a natural stone product, it is suggested that it is sealed to extend its longevity.
White Sangemarmar Marble
White Sangemarmar Marble is one of the popular marble which is highly used for residential as well as commercial projects. This marble is usually known for its pure white color and shine. Sangemarmar Marble is also known as White Sangemarmar Pathar.
This stone looks so beautiful because of its perfects pure white color. White Sangemarmar Marble has the quality of pure white color and heat resistance in nature. We offer the lowest sangemarmar stone price in India in comparison to other sellers.
Albeta White Marble
Albeta marble is one of the finest and the oldest marble and is a great quality marble that does not need any chemical reinforcements like some other stones. It also has no pinholes and does not require any polish. You do not have to worry about any color changes as well. Albeta marble has been used since time immemorial to make churches, temples, and mosques in India and is still in great demand.
Its background is white in color and it usually comes with a small black lining on it. Sometimes lining of other colors might be present as well. It happens to be one of the top-quality Makrana marble.
Albeta Beige Marble
Albeta Beige Marble is a premium quality white Marble famous in India. It has white as basic color with a light brown color pattern on it. Albeta white Marble is a perfect choice for interior as well as exterior flooring. It is an Indian stone that doesn't require any type of chemical treatment. It has a very smooth and shiny surface which is pleasing.

Albeta white Marble is quarried in the marble ranges of Rajasthan, India. This marble stone is also in use for manufacturing sculptures and marble furniture. It is popular for countertop applications.
APPLICATIONS
Possible uses are highly variable and can be found in interior and exterior paving, together with stairways, facades, and worktops.
INTERIOR PAVING
EXTERIOR PAVING
FACADES
STAIRS
LIVING ROOM
KITCHEN
BATHROOM
CUSTOMIZED MANUFACTURER AND SUPPLIER
BHANDARI MARBLE GROUP

Marble slabs may have different thicknesses depending on requirements. The most usual ones are 2 and 3 centimeters, but special slab thicknesses can be produced.
Our production plants can manufacture large-size slabs. The advantage of this type of piece is that we obtain greater emphasis on the natural stone.
With respect to medium form marble slabs, we have three thicknesses available, with their corresponding dimensions.
Lastly, we also produce small tiles with the following dimensions.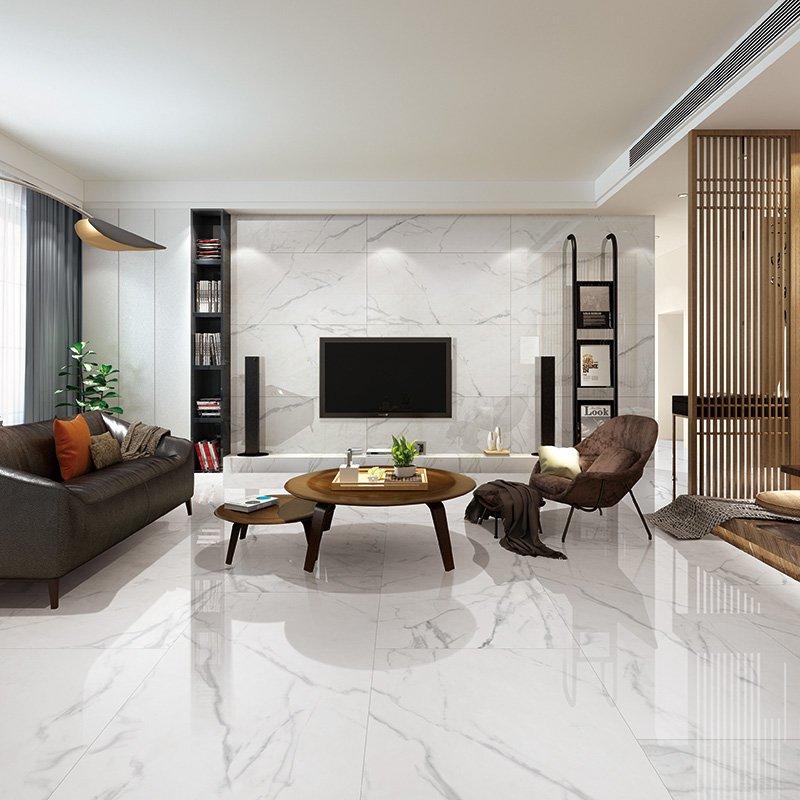 India is a hub of marble products like blocks, tiles, slabs, and other readymade articles. In North India, Rajasthan is the place where lots of quarries produce marble blocks and process stones at marble processing units.
Bhandari Marble Group is a renowned manufacturer of white marble in India. It is a leading name in white marble suppliers. We offer a wide range of white marble with assured quality and the best price in the market.
Conclusion
The timeless style of marble isn't just aesthetically pleasing; its design helps to disguise wear and hide minor stains. This timeless stone gives any interior a high-end look and, although marble is porous, so staining can be a problem, with the proper care, marble can last decades. Regular sealing and special care can keep the beautiful surface looking its best.
ADD BY EXPERT AND EXPORT GROUP OF BHANDARI MARBLE GROUP, KISHANGARH, RAJASTHAN 9829040013