Indian Marble
When you talk about Indian marbles, the majestic Taj comes to mind. Quarried from the mines in Gujarat, Rajasthan, Madhya Pradesh, and Andhra Pradesh, Indian marbles come in a range of colors and veins. Marble is a reasonably strong and durable stone. It takes a good polish, popularly used as wall claddings, marble flooring, skirtings, tabletops, treads, kitchen countertops, and risers, sculptures, artifacts. Since time immemorial, marble slabs and tiles have been used in temples, mosques, palaces, and homes.
India has long been the seat of glorious architecture and a refined lifestyle. The days of the royals may have been overtaken by the democratic ways of governance but the lifestyle choices of many remain as regal as those good old days. Indian marble is the most popular ornamental and decorative stone because of its pleasing colors, attractive patterns, and designs.
Indian Marble is popular for its beautiful textures, strength, and durability. Choose your favorite white marble from our quality collection. We offer durable and long-term marble for flooring and other purposes. You can even match it with the theme of your interiors. A plethora of marble designs is available to satisfy your aesthetic requirements. Whether it's your residential or commercial property, nothing can be more inviting than installing Indian marble flooring at the entrance.
ITALIAN MARBLE
Italian marble, like the Indian counterpart, comes in a variety of colors and textures, though there are a few varieties that are instantly recognizable such as:
The much-valued Statuario marble which is characterized by its white color shot with grey or gold veins
Golden hued Botticino marble which seems to be lit from within
Light grey Carrera marble which features dispersed, fine, feathery veining
Nero (black) Marquina and so on.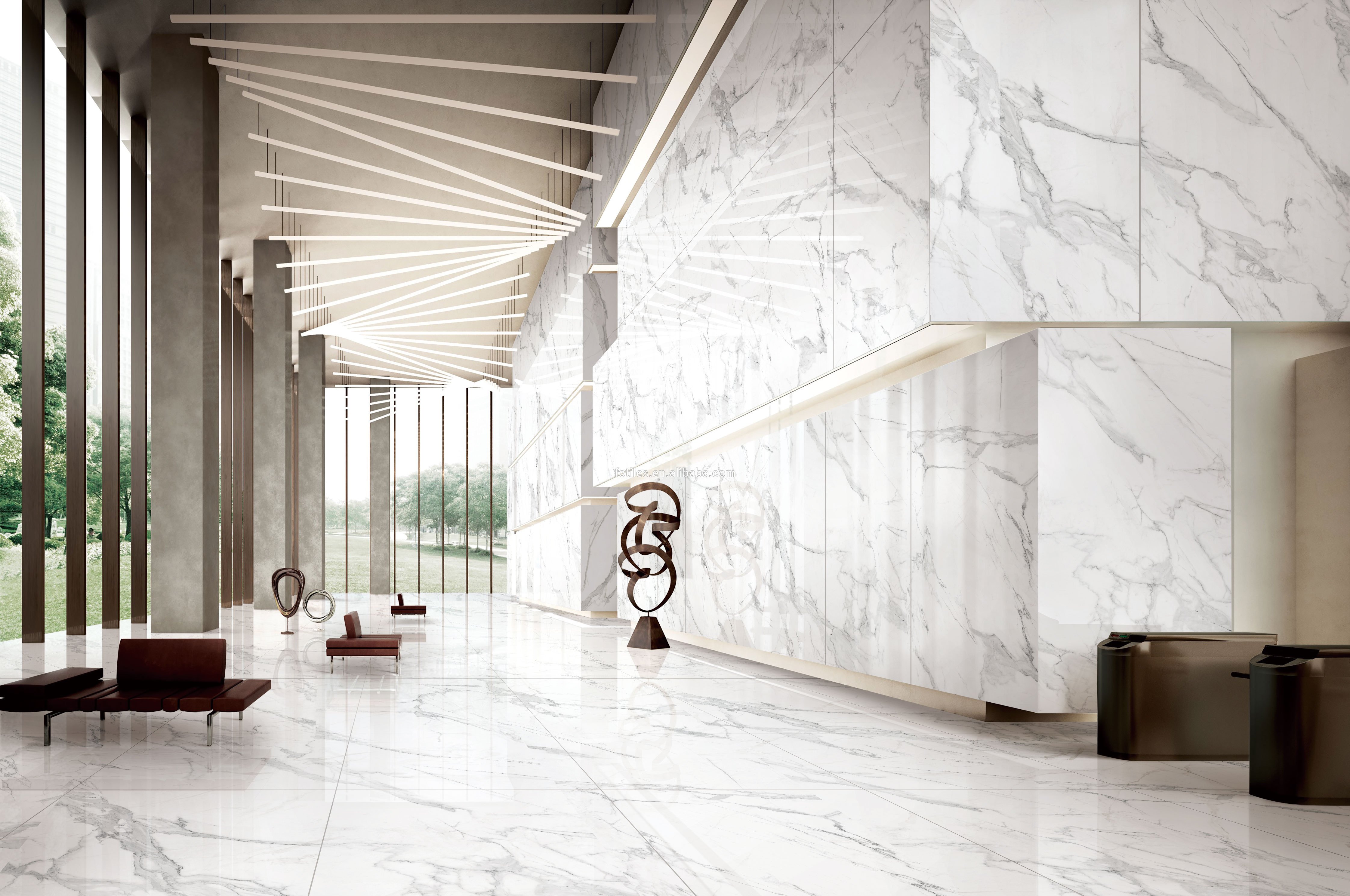 Let's talk about the pricing of Indian marble and Italian marble
Indian Marble
While the cost of marble varies from city to city and vendor to vendor, Indian marble starts from as low as ₹50 per sq ft for some varieties of Indian green marble and goes up to ₹250 per sq ft for other varieties.
Italian marble
Italian marble is available in a huge variety, and prices start from ₹350 per sq ft and go up to ₹5000 per sq ft, and sometimes even more.
Laying cost
The cost of laying both Indian and Italian marble is almost the same, which is between ₹100-300 per sq ft. Laying marble involves creating a base of cement and river sand before placing the marble slabs and therefore is a labor-intensive task.
How to maintain each of these types of marble?
Here are some tips that will go a long way in keeping your marble look as good as new:
Sweep regularly to keep away dust and grit
Clean with a mild detergent solution or a specially formulated marble-cleaning liquid
Rub or mop the floors gently; never scrub
Apply a marble sealer to create a protective barrier to prevent staining
Do not drag heavy objects over it
Mop up spills, especially acidic liquids like vinegar
Both Indian marble and Italian marble loses luster over time, hence you should get them polished periodically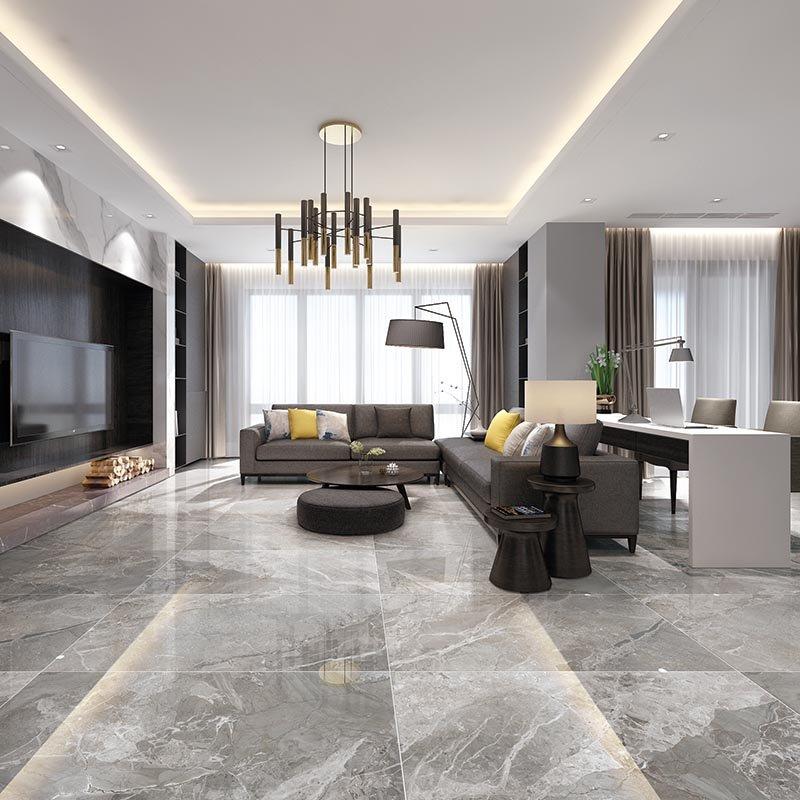 Things to watch out for
Keep these things in mind while you buy marble for your home:
Ensure the marble slabs you buy are of the same thickness, ideally 18 mm and not less, else it may crack
Check for cracks and stains
Look at the marble slabs along with the sample pieces to get a rough estimate and avoid wastage
Take into consideration wastage due to breakage during transit
Properties of Indian Marble vs Italian Marble
| | | |
| --- | --- | --- |
| Basis | Italian Marble | Indian Marble |
| Source | Quarried from Italy | Quarried from Rajasthan, Gujarat, Andhra, and Madhya Pradesh in India |
| Lustre | Italian marble is very high-quality lustre, pearly and luminescent | Indian marble is a medium lustre as compared to Italian marble. |
| Colors | Italian marble available in White, Grey, Blue-Grey, Rose, colors | Indian marble available in white, Grey, Deep Yellow, Green, Red, Black |
| Softness | Very soft | Comparatively harder |
| Thickness | Commonly available in 18-20 mm slabs | Available in various thicknesses, can go up to 30 mm |
| Polishing | Available as one side polished slabs | Polished or unpolished |
| Cost | Starts at Rs 350 per square foot | Starts at Rs 80 per square foot |
| Laying | Italian marble needs highly skilled craftsmen | Indian marble requires a lesser level of skills as compared to Italian marble. |
| Environmental concerns | As it is soft, it has a nylon backing and is treated with epoxy resins, matching pigments, and chemical resin sealers | No toxins or chemicals used to reinforce stone as it is harder |
An ardent welcome to the marble city of India – Kishangarh, Rajasthan
Known as the marble city of India, Kishangarh is located in the Ajmer District of Rajasthan and is famous for its artistic paintings, religious places, and marble processing industries. The city is also known for its famous Bani Thani paintings, which have also been engraved on one of the Indian Governments' postal stamps. The city is strategically located in close proximity to Ajmer and Jaipur and is hence a prominent commercial center.
Why White Marble is used to building Religious Places?
Why White Marble is used to building Religious Places– Marble has seen its attractiveness evolve into beautiful structures for centuries now. From the seven wonders of the world to the elite hotels, to homes, marble is one of the most widely used materials in any construction, which not only strengthens the building but also makes it all the more beautiful.

How Marble was found in Old Times
The Greeks and Romans chose marble for their structures due to its attractiveness. Though, the procedure of mining marble was fairly long. Hammers and wedges were used to free marble from the earth. It was then dragged from its base with the help of wood beams, levers, winches, and pulleys.
Other than statues and buildings, shaded marble was used to create beautiful sculptures and religious places. The color of marble varies due to the diverse raw materials that are there in the stone. For example, White marble is pure calcite. Hematite gives a red tone to marble, and Marble gets a green or yellow tone from limonite.
Bhandari Marble Group India is a well-known supplier and distributor of the best quality Indian Marble. Start planning your project with confidence today. You will have many options to choose from when it comes to marble. This marble will never disappoint you. At Bhandari Marble Group you will get the best deal.
ADD BY EXPERT AND EXPORT TEAM OF BHANDARI MARBLE GROUP, KISHANGARH, RAJASTHAN, CONTACT 9829040013